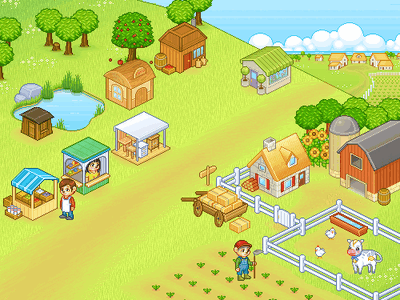 Apple Acres was the second place in WhuddleWorld to open.
There is a Green Produce Stand selling organic foods and the Apple Acres General Store that sells, among other things, craft supplies and has a gumball machine. Both stores are run by the Green family.
Hickory Hardware & Woodworks sells building materials.
The Rod-n-Lure Tackle Shop will sell fishing supplies sometime soon.
There is a Cider Mill that appears to have nothing other than an Empty Bottle for sale.
Other locations
Edit
Farmer Noggin's barn is open to the public, while the Noggin Farmhouse is closed. The Apple Pond will soon be open for fishing.
Ad blocker interference detected!
Wikia is a free-to-use site that makes money from advertising. We have a modified experience for viewers using ad blockers

Wikia is not accessible if you've made further modifications. Remove the custom ad blocker rule(s) and the page will load as expected.