Pine Park is an park centered in the middle of Whuddleville. The main attraction of Pine Park is the Charlie Fountain, which has rainbow colored water coming from it.
There is a
Snack Stand
located here.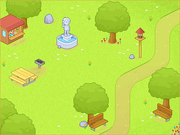 Ad blocker interference detected!
Wikia is a free-to-use site that makes money from advertising. We have a modified experience for viewers using ad blockers

Wikia is not accessible if you've made further modifications. Remove the custom ad blocker rule(s) and the page will load as expected.